Openness is still very much a choice, not a default. If it were a default, there would be no need for directions, ideological or not. Ideological efforts need rules, codes of conduct, manuals, bills, declarations, manifestos, often very precise and helpful, sometimes too dogmatic ('wannabe blueprints'), sometimes agnostic, on occasion hilarious. Like the revolution of digitally sharing designs that can be executed all over the world just by pushing a button, wouldn't it be super if a revolution manifesto took effect by default?
1963: MAKE THE RIGHT CHOICES AS A DESIGNER!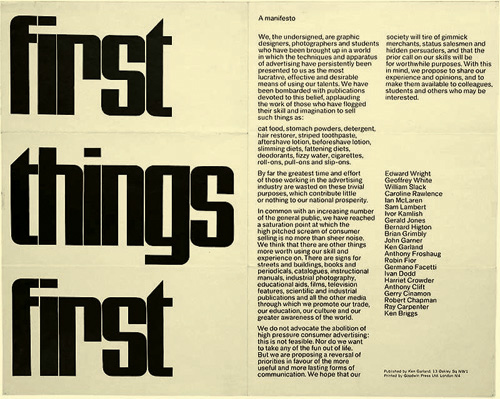 FIRST THINGS FIRST, MANIFESTO BY DESIGNER KEN GARLAND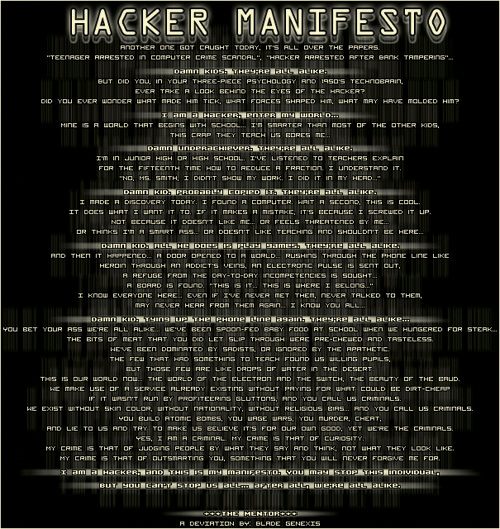 AUTHOR UNKNOWN, MORE AT: WWW.PHRACK.ORG/ISSUES.HTML?ISSUE=7&ID=3&MODE=TXT
1998: BE IMPERFECT!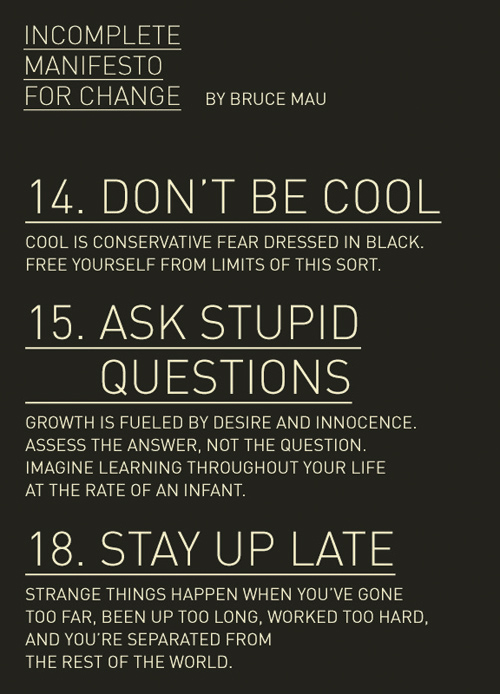 BRUCE MAU ➝ WWW.BRUCEMAUDESIGN.COM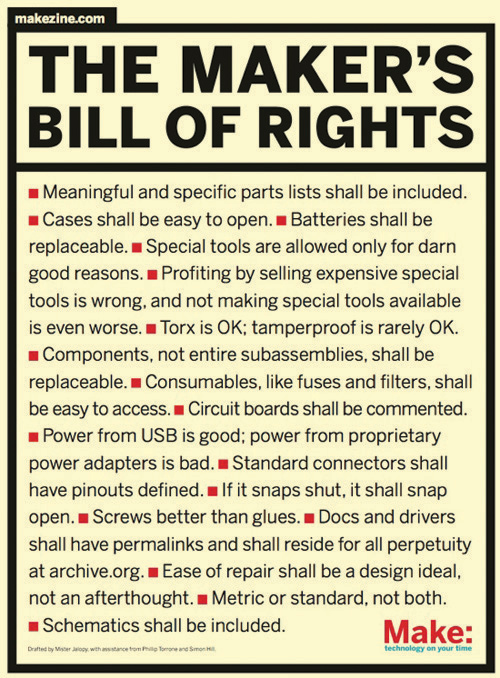 MAKEZINE ➝ CDN.MAKEZINE.COM/MAKE/MAKERS_RIGHTS.PDF
2006: GIVE AWAY TYPEFACES!


SCREENSHOT: www.designwritingresearch.org/free_fonts.html
2009: RIP YOUR OWN CULTURE!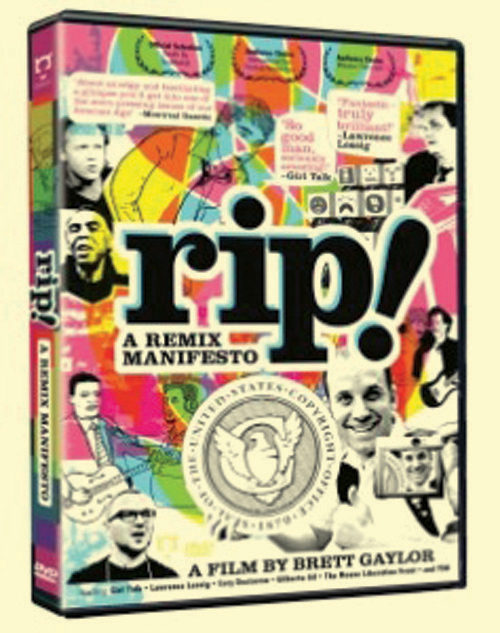 DVD RIP! A REMIX MANIFESTO ➝ RIPREMIX.COM/
RIP!: THE PAST ALWAYS TRIES TO CONTROL THE FUTURE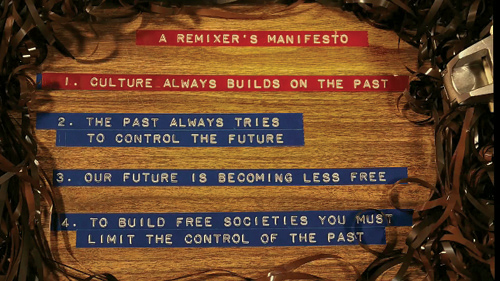 STILL FROM RIP! A REMIX MANIFESTO ➝ RIPREMIX.COM/
2010: DO IT NOW!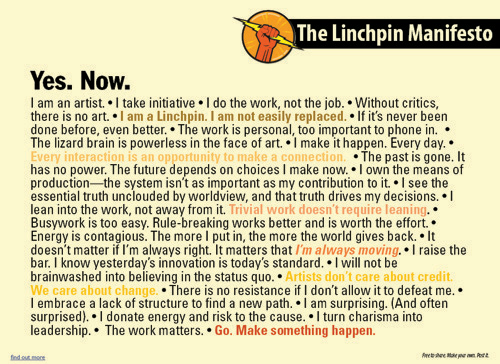 SOURCE: SETHGODIN.TYPEPAD.COM/FILES/THELINCHPINMANIFESTO.PDF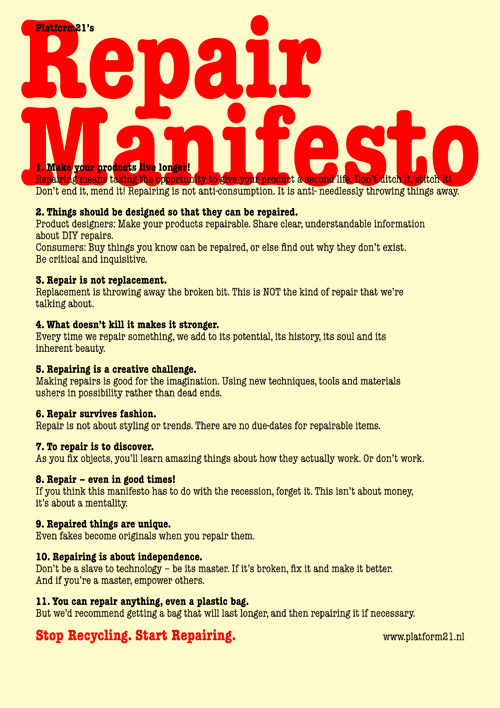 PLATFORM 21 — WWW.PLATFORM21.NL/DOWNLOAD/4375
GUERRILLA GARDENING, A MANUALFESTO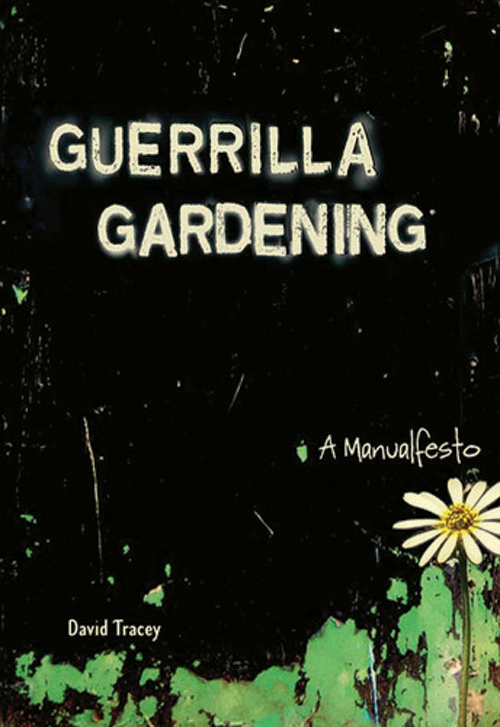 DAVID TRACEY, WWW.DAVIDTRACEY.CA
2010: REPAIR YOURSELF!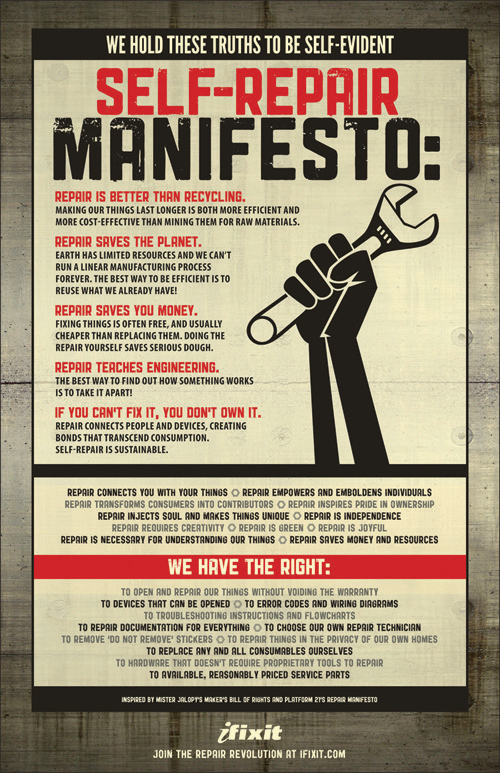 SOURCE: WWW.IFIXIT.COM/MANIFESTO